Triptych Bankside
---
Triptych Bankside brings a landmark mixed-use development to an exceptional South Bank location, creating 163 residential apartments, retail and cultural facilities and 85,000 sq ft of commercial space.
Location

Southwark, Central London

Architect

Squire & Partners / TW-2

Client

JTRE London

Sector

Residential Development, Commercial

Expertise

Tall Structures, Basements, Civils

Status

In progress
Back To Projects
Top-down construction adopted to accelerate completion of ten-storey commercial phase
PJCE re-engineered the original planning scheme to provide a cost-efficient design. The use of top-down construction for the long span steel office building and a bottom-up sequence for the residential towers not only reduces the build programme, but also minimises the requirement for extensive temporary works.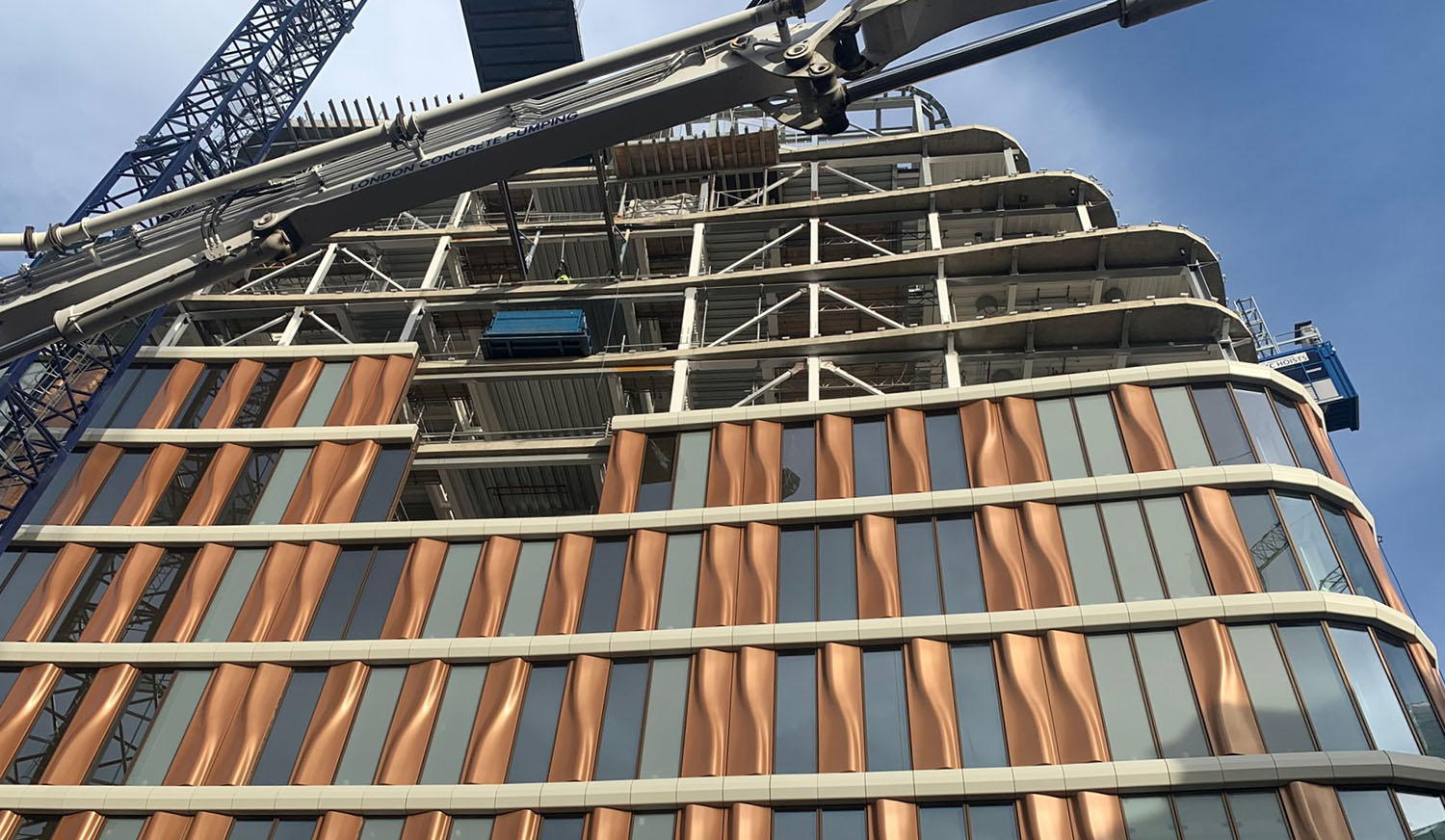 The fifteen and nineteen storey residential blocks comprise in-situ reinforced concrete slabs supported on a combination of regular and blade columns and a central core. A transfer deck at ground floor level allows a change in grid, which maximises car parking within the basement. The double basement also provides retail, cultural and plant space. At ground floor level the blocks are linked by a reception area and landscaped podium.
The sculptural curved façade comprises 900mm wide faceted triple-glazed units and required a high level of coordination with the structural design team. In-ground drainage, SuDS and civil designs, including Section 278, were coordinated and designed by PJCE.