Sites 9 & 10, Western Avenue
---
The use of steel container units to create 225-bedroom accommodation highlights how this modern method of construction introduces speed to the programme duration, as modules arrive on site with internal finishes already installed.
Location

Western Avenue, West London

Architect

Contemporary Design Solutions

Client

Hallmark Property Group

Sector

Residential Development

Expertise

Modular

Status

In Progress
Back To Projects
Site 10, ready for occupation
Site 10 – 'prow' ready for cladding
Pre-fitted modular container arrives on site
Site 9, basement construction underway
Site 9, basement construction – below ground drainage
Erection of steelwork underway at Site 9
Site 9, modular pods craned into position
Prefabricated modular pods used to create modern student accommodation
The superstructure comprises prefabricated modular steel pods, stacked on top of one another and supported at the base by a reinforced concrete substructure. The ground floor slab was designed to accommodate the weight of a mobile crane during construction and the basement retaining walls are cantilevered from the raft to create a continuous skylight to the rear of the building.
The stacks are book-ended by two multi-storey steel frames, with vertical bracing provided for lateral stability. PJCE have also provided the structural design for the exterior CORTEN weathering steel fins which will wrap around the glazed façade elevations, adding visual interest.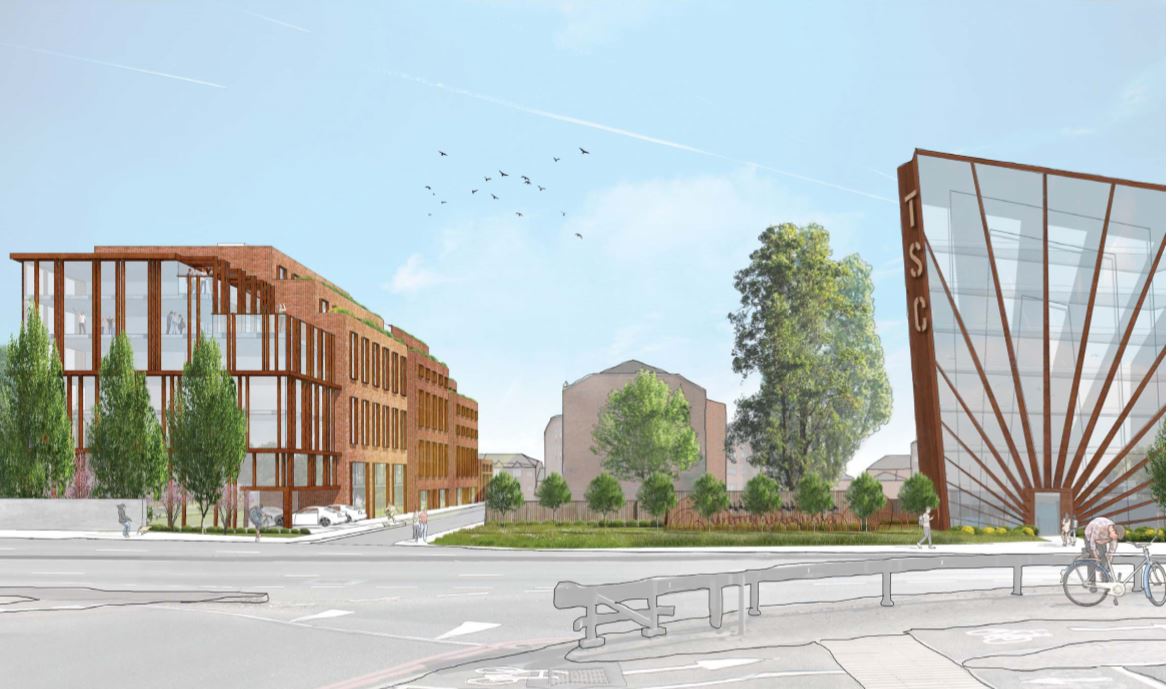 Site 9, Western Avenue pictured to left and Site 10 to the right