Bridge Avenue Mansions
---
Bridge Avenue Mansions is a beautiful building close to the river Thames in Hammersmith. Aging of the original balcony structure left them unsafe and works are underway to bring the apartments back to their full glory.
Location

Hammersmith, west London

Architect

Gort Scott

Client

Dorrington plc

Sector

Residential Development

Expertise

Regeneration

Status

In Progress
Back To Projects
A NEW LEASE OF LIFE
TO GRADE II LISTED
MANSION BLOCK
A programme of refurbishment and restoration will bring a new lease of life to these sought-after homes. Internally many of the properties will be refurbished, while externally significant strengthening works will be undertaken to make safe the balconies. Deterioration of the concrete balcony slab and corrosion of the iron balustrade has resulted in these balconies being unusable. PJCE were appointed to provide structural designs for the strengthening works, which will involve supporting steel beams running along the underside of the balcony and installation of gallows brackets to give additional support. The design of these brackets has been developed in collaboration with the architects to match the style of the Victorian building.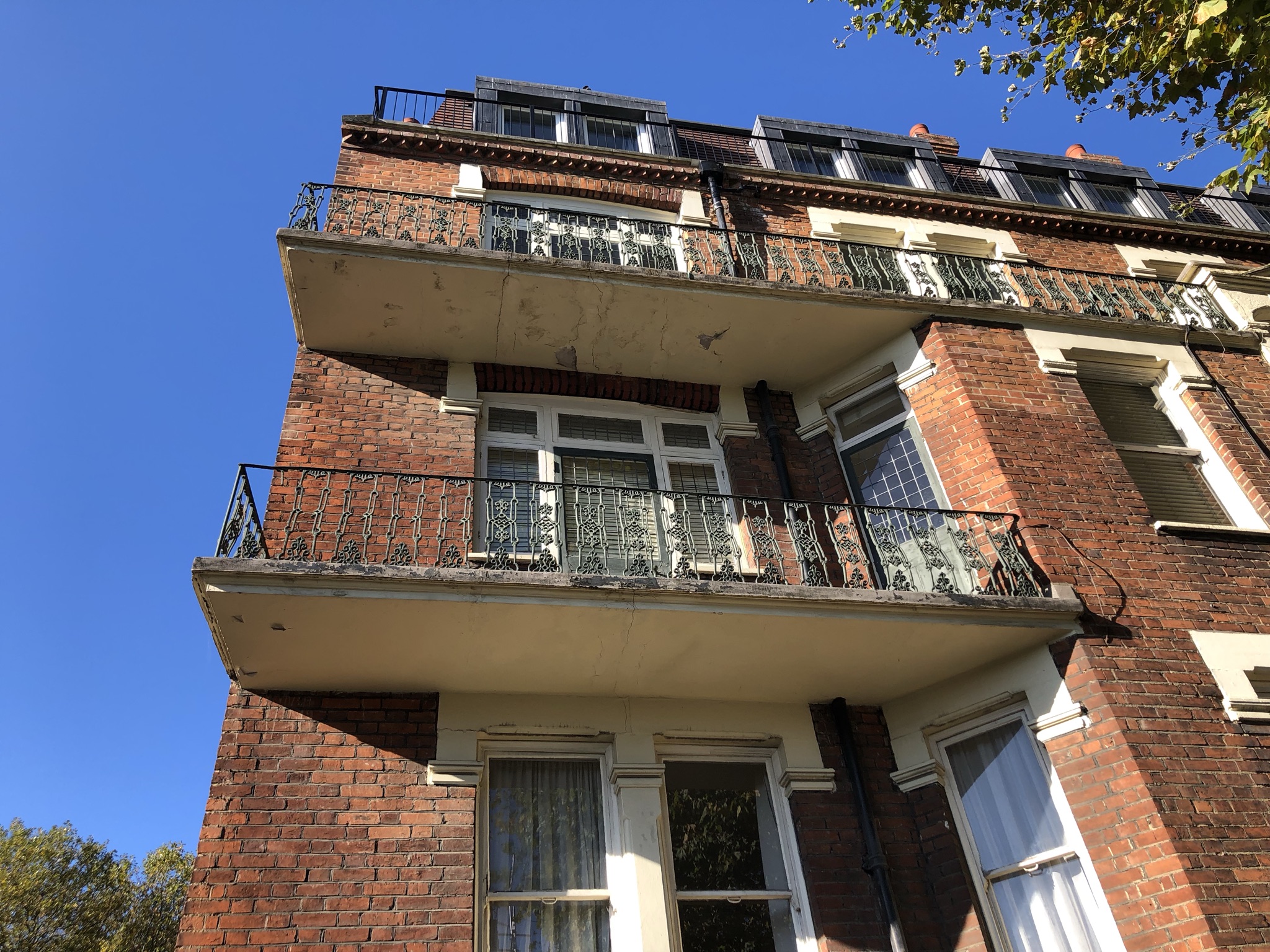 Specialists were brought in to assess the composition and quality of the existing concrete balcony and the masonry walls of the main building, with the results used to inform calculations for the engineering designs.
On site, temporary supports were required beneath each of the balconies in preparation for commencement of the strengthening works.